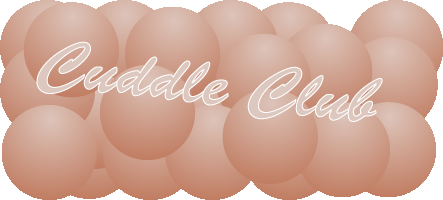 "What is Cuddle Club? Can I talk about it?"
Cuddle Club is a new community designed to help cuddlers find one another. Cuddlers tend to get lost in personals ads on other sites where the focus is often on sex. Not here! Cuddle Club is a great step to awesome cuddles.
This site is just getting started, so bear with us as we gear up.
Oh, and please talk about it! :-)